RC Helicopter Buyer's Guide
Hopefully the info on this page will help you decide which heli is right for you. When you are looking to buy an RC helicopter, as well as finding the right model, it's important to consider the after-sales backup - both in availability of spares and technical support if you do have problems.

At BuzzFlyer we do our best to ensure we have all spare parts stocked - and will post them same day 99% of the time. We also provide the best technical support to customers - we fly these helicopters everyday and know them inside out.

We would warn against buying RC helicopters on eBay or from discount web sellers- although they may appear cheaper you're unlikely to get any after-sales support - purchases from overseas sellers are likely to incur import taxes when the package eventually arrives.
If you need any further info you can always call us on: 0845 094 1265
.
Nine Eagles Solo Pro and Bravo SX - the perfect start. Well made and easy to operate. Addictive fun!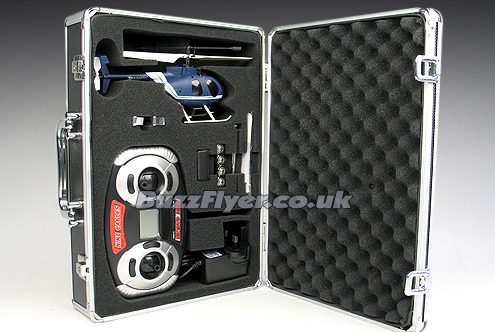 The Bravo SX comes ready to fly straight out of the box. But please don't confuse it with much cheaper toy helicopters. These models have been designed to be easy to operate but at the same time boast full 4 channel control systems. This means that while you can be having fun within minutes it may require many flights before you fully master the art of the RC helicopter pilot.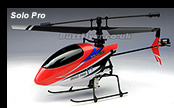 Primarily designed for indoor flight - they can also be flown outside (in good conditions). This helicopter makes an ideal gift purchase - our deluxe package includes everything needed to fly - plus a sturdy aluminium flight case and extra spares. Buy the Bravo SX here. Buy the Solo Pro here.

Looking for the best beginner RC helicopter deal?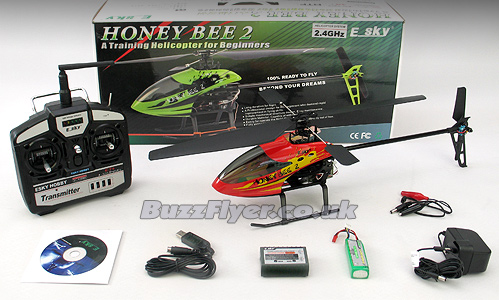 The
ESky Honey Bee
is a great introduction to RC helicopters for anyone wanting to get into this hobby. The fixed pitch blade setup means this heli doesn't need much initial adjustment to get in the air. The stable behaviour allowing you to develop your skills with the minimum of frustration.
Ideal for learning all the basics of flying: hovering, turning circuits etc. It can be flown indoors - large rooms or double garage - as well as outside. The plastic blades are extremely tough, able to absorb the inevitable impacts. This helicopter is often underestimated - but you'll see its full potential when you buzz it around an open field. Fantastic fun flying! Now comes with hi-spec LiPo battery as standard.
The BuzzFlyer deluxe kit comes with a simulator cable (the sim software can be downloaded free from our
FAQ
page).
Need more power? Aerobatic performance?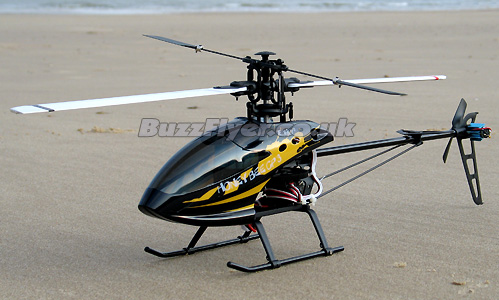 The Honey Bee CP3
takes you to the next level. The collective pitch rotor system allowing more responsive control than the fixed pitch. This extra sensitivity makes it more of a challenge for the beginner - but with a training kit and a steady hand it can be mastered. If you've developed your skills on a Honey Bee FP you'll have a much easier time of flying this model.
Of course the main advantage of the CP3 is the greater performance and potential for full aerobatic flight. Not recommended for indoor flying (unless its a big space) you'll love the speed and responsiveness of this model.
Key:

RTF = Ready to fly
ARF = Almost ready to fly
LiPo = Lithium Polymer
FP = Fixed pitch
CP = Collective pitch
ESC = Electronic speed controller
2.4G = 2.4GHz RC system
---